In our Meet the Board Series we invite you to sit down and learn more about each AVAA board member.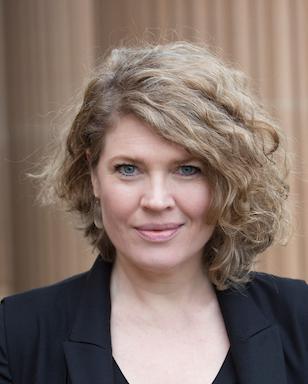 Today we introduce board member: 
JANE RAFFAN
How long have you been on the AVAA Board?
This is my seventh year; I joined in the latter part of 2014.
Role on the Board
Vice President
What is your experience within the industry?
I run a fine art advisory consultancy, ArtiFacts Art Services, which provides curatorial advice and collection management services, including agency services for acquisition and sales, and a comprehensive valuation service for a range of private individuals, museums and public institutions, collectors, legal entities and insurance companies. I also specialise in audit/inventory and project management services for government agencies.
My experience is broad, having worked across commercial, public sector and academic arts arenas for over thirty years, including collection management at the Art Gallery of New South Wales and managerial and specialist roles in the fine art auction industry.
What inspired you to be part of the AVAA board?
I was honoured to be invited to join the board, given the long history of the association's excellent work in Australia. I wanted to increase the profile of female participants in our industry, who are under-represented in the membership of industry peak bodies/advocacy entities such as the AVAA, despite the large numbers practicing in the field of auctions and more particularly, valuers. This is especially so in the fine arts arena, and being on the board has offered me a chance to not only contribute a different experience and expertise, but also raise the profile of the AVAA within these networks and the broader art consultancy arena, which has a good degree of overlap.
What do you see as the future of our industry and what is the best way to adapt to a changing landscape; and given that, what role do you see AVAA play in that change?
Vigilance and non-complacency is key to advocacy effectiveness, and in an ever-changing world, maintaining and broadening these efforts will be the main challenge.
The Covid-19 pandemic proved the auction industry plays a vital role in providing liquidity in the market, particularly in uncertain times. The AVAA was able to ensure businesses in our industry remained open amid restrictions, and this was managed by effective lobbying and strategic propositions to government regarding sensible operating measures. It is exactly this kind of relevance, agility and strength of leadership that should be desired/required of all peak bodies, and the AVAA has proved its mettle in this regard.
On a different level, the AVAA works behind the scenes across a range of issues affecting the industry long term, from proposed state government changes to licensing and regulations affecting auctioneers, as well as influencing important federal legislation, such as the Environment Protection Biodiversity Conservation Act (1999), where we recently took a leadership position on the trade in ivory and rhino horn in our industry.
Outside of work what do you spend time doing?
My interests are multidisciplinary: I've curated an exhibition at NSW Parliament House on Aboriginal deaths in custody and also acted as a consultant to Museums of Sydney on the history of tattoo. From 2011-2018 I produced/presented an in-depth arts program on Eastside Radio, Sydney, to indulge in and share my interests with the community, and my shows covered matters from ancient history to social history; Indigenous rights and cultural heritage; archaeology to Aboriginal art; science fact to science fiction; and contemporary art to conservation and environmental issues. I completed post-grad qualifications in environmental law in 2009, wherein I focused on ethical dealing in art and cultural heritage, and that continues to inform my practice and private interests.